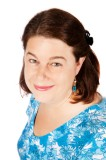 Hello and a huge welcome!
Hi, my name is Rachel and I am an emotional healer.

I am also a massage therapist with 10 years experience.

I specialise in Firmer Touch Massage for specific issues,

and in Emotional Release Massage.

If you are feeling emotional, depressed or are grieving,

or have an ongoing muscle pain you would like sorted,

I am the masseur for you!

Feel free to give me a call if you are not sure,

I am always happy to advise you and if I can't help you, I may know someone who can.

PLUS FOR YOUR VERY FIRST APPOINTMENT, I have special offers available.

You can book here or if you have questions, just email me on [email protected] or contact me on 07717 471 584

To make it even easier, I work a mixture of days, evenings and some weekends.

The practice is located in Pitstone, and is easily accessible from Tring , Aylesbury, Wendover, Berkhamsted, Dunstable, and Leighton Buzzard.
If you are looking for general emotional healing or EFT, or birth story healing after childbirth, a traumatic birth or postnatal depression, please go to my sister website www.healingyourstories.com. There is also a facebook page by the same name.
"Rachel, thank you for an amazing massage. All my pregnancy aches and pains were soothed away. Seriously folks, I had the worst back pain when I went to see Rachel and after the most relaxing hour of massage it had pretty much disappeared and has been more manageable since. I would highly recommend a trip to this lovely lady for relaxation, relief or general wellbeing." Clare, Berkhamsted.
"Wow! Such a calming relaxing environment, amazing massage and I slept like a baby last night, first time in months. Already planning on going on back to see Rachel to find out more about energy healing. Thank you so much xxx" Vicci, Aylesbury.
"Have never felt so relaxed. Immediate results in a relaxing and welcoming environment. Highly recommended." Joanna, Chesham
"A wonderful relaxing experience. I look forward to my next session." Elizabeth, Pitstone
"Just had an amazing massage. Cannot wait for my next session. Thank you Rachel, I felt so relaxed and such a great quiet treatment room. Just perfect." Jodie, Tring
"I want to thank you again because you have been such a big, positive influence in my life. Thanks to you, I'm coping 100% and feel happy with myself and family." Lizzy, Totternhoe
For more testimonials, please visit my
Facebook
page
My Massage Journey
It all began in 2000.
Not as a practitioner, but as a client.
I had had an accident. In fact I had fallen off a bridge, and I was in pain.
It was my first ever massage, looking back I realise it wasn't even a very good one, but I was hooked.
I tried everything else for my sore shoulder: osteopathy, chiropractic, reflexology, acupuncture.
But I kept coming back to massage, sometimes as often as once a month to keep the pain at bay.

By 2008 I had had so many massages that I thought I would like to train.

I went to the MTI massage school, The Academy of Natural Health, sadly now closed, in London. 'The Rolls Royce' of massage my tutor called it. One weekend a month for a year I sat in massage school whilst still working as a midwife, and I loved it.

I learnt techniques, muscles, bones, tendons. I finally took my practical exams 2 days before my wedding and received a distinction.
Since then I have trained in deeper tissue, thai yoga stretches, energy work, reiki, chakra balancing, pregnancy and postnatal massage.

And I still love it.

Giving someone a good night's sleep, getting them out of pain, relieving them of some of their depression, stress or anxiety, or giving them time to refresh, refocus and relax, is THE most amazing feeling.

I would love you to experience the magic of massage also.